Podcast: Play in new window | Download

Robert Pielke, author of Rock Music in American Culture – the Sounds of a Revolution, talks about his book which investigates rock music from a philosophical perspective.
We discuss several of the concepts used in the book, including how a cultural revolution succeeds, and examine two prominent symbols of the revolution: Elvis as the negation of the traditional values of the 50's, and the Beatles which affirm the new social changes of the 60's. We also talk to Bob about his love of rock music, which spans early folk to modern metal, discuss some of his favorite new artists, and talk about his other books including his new science-fiction, alternative history, time travel, double first contact trilogy called A New Birth of Freedom.  Bob is a retired professor of philosophy and the author of numerous scholarly articles and books. He lives in Claremont, California.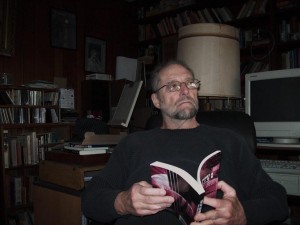 Credits: "MLR Intro" by "Rob McCann", "Down Home Rockin" by "Kevin MacLeod"