About
Music Life Radio – Stories at the Intersection of Music and Life
About Music Life Radio
Music Life Radio is an Internet audio program (aka podcast) focusing on interviews, stories, and conversations with people often related to music, featuring all sorts of people including musicians, music industry insiders, and fans. We've featured interviews with punk rockers, folk and jazz musicians, movie producers, hip hop artists, pop music fans, comedians, authors, actors, pinball game designers, music magazine editors, and even a WWII survivor who talked about what it was like growing up without music during the war because the Nazi's took all the radios away.  Based out of San Leandro CA, the Music Life Radio show was  launched in April 2009.
Music Life Radio episodes range in length from 30 to 90 minutes, and are released one or two times a month to a growing audience.
Music Life Radio continues in the tradition of popular radio shows like NPR's Fresh Air, and This American Life, capturing stories at the intersection of music and life.
Music Life Radio is available for free on iTunes, as an RSS Feed directly from the site, and can be streamed live from each episode post.
Check out a press article from East Bay Express.
About the Music Life Radio Staff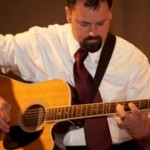 Daniel Sauter – Host and Executive Producer –  musician, IT professional, recording engineer, and geek-of-all-trades. His resume includes the bands Visitor 42, Gunpowder, Raging Free Radicals, Greg Volker & Deer Crossing, Lower Sound, and Illegal Action. Also known as the Loremaster for "Rock and Royalties", the fantasy rock and roll trivia role playing game.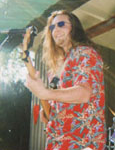 Josh Almond – Producer –  an artist and musician out of San Francisco.  He has played electric bass for over 20 years in bands such as Obscurity, Without Warning, Random Eye, and Left Out Lamont – and lead guitar in Gunpowder. He has also done quite a bit of unreleased solo recording as well.  The eldest son of two local visual artists, he has also continued on that path having done over 400 abstract paintings over the last ten years.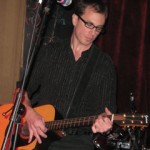 Erik Core – Producer– best known as the "Mariachi from Hell", "Bob Dylan on PCP" or quite simply the Grand Master of acoustic punk/thrash/hardcore is currently the lead singer and rhythm acoustic guitarist in Gunpowder. His past projects include Gods of the Revolution, Attack of the Zombie Pimps, and the Violators.
Contributing Producers – Kyle Thompson (Keith and the Girl podcast), John Montagna (Godfrey Townsend band),  and Rob McCann (Music Life Radio theme songwriter).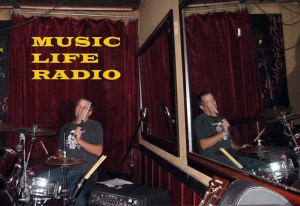 Music: n An art of sound in time that expresses ideas and emotions in significant forms through the elements of rhythm, melody, harmony, and color.
Life: n The physical, mental, and spiritual experiences that constitute existence.
Radio: n Transmission of programs for the public by radio broadcast.