Podcast: Play in new window | Download
Matt Stevens is a musician and composer from North London. An instrumental artist, he uses an acoustic guitar and sampler to create multi layered tracks live. This is often called Live Looping. His music has been described as "a guitar orchestra". He plays live all over the UK and listens to Sonic Youth, Carcass, Nick Drake, Cardiacs and King Crimson. Josh Almond of Music Life Radio interviews Matt, and they discuss his new solo album Lucid, his band The Fierce and the Dead, and the many aspects of his music and unique approach to guitar born out of necessity to create new sounds with existing equipment.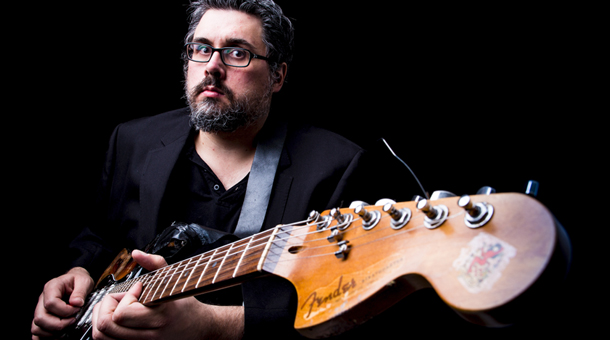 Matt Stevens recent gigs include opening for RM Hubbert, Jon Gomm, Mike Keneally, Colin Edwin, Thomas Leeb etc. He has released 3 albums Echo in 2008, Ghost in 2010 and Relic in 2011. His 4th solo album Lucid has just been released by Esoteric/Cherry Red Records and features guest appearances from members of King Crimson, Knifeworld, Frost, Naked Truth, Crippled Black Phoenix and more . His music has been a "word of mouth" success thanks to the support of hundreds of bloggers and podcasters. Supportive press in Prog, Guitar Player, Rock-A-Rolla, Acoustic and many more. Radio play includes BBC 6 Music (Gideon Coe), Resonance FM, Echoes (US) and numerous digital and web stations. He also plays guitar in the instrumental band The Fierce And The Dead and writes a column for Acoustic Magazine.
Credits: "MLR Theme" by "Rob McCann", "Ghost" by "Matt Stevens", "Ark" by "The Fierce and the Dead", "Frost" by "Matt Stevens", "The Bridge" by "Matt Stevens"