Podcast: Play in new window | Download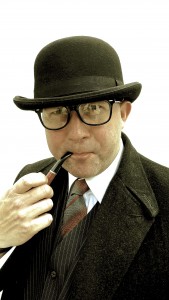 Jem Godfrey is an Ivor Novello Award winning, BAFTA nominated musician and composer. He wrote and/or produced numerous top 10 hits with various pop acts during the 2000s and also scored four number 1 records across the world, spending a combined total of 8 weeks at the top of the UK charts alone.
Most recently Jem co-produced 4 tracks for the "Finding Neverland" album based on the songs featured in the new hit Broadway musical starring Kelsey Grammar featuring Jennifer Lopez, Christina Aguilera, Nick Jonas, Bon Jovi, Goo Goo Dolls, John Legend and Rita Ora.
Frost* are a four piece band from the UK featuring Craig Blundell (Steven Wilson), Jem Godfrey (Joe Satriani), Nathan King (Level 42) and John Mitchell (Lonely Robot). They have won no awards, have a prodigiously slow work rate and have split up twice. Frost are currently working on a third album due for release during the second quarter of 2016.
Credits: "MLR Theme" by "Rob McCann", "Hyperventilate" by "Frost*", "Heartstrings" by "Frost*", "Black Light Machine" by "Frost*", "The Dividing Line" by "Frost*"