Podcast: Play in new window | Download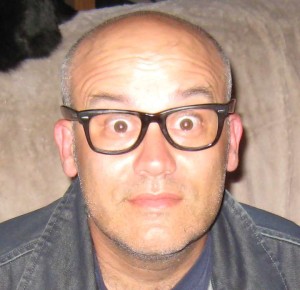 James Tracy is an author, activist, community organizer, and former singer with the Bay Area band Space Masons.  MLR's Erik Core talks with James about his musical past, his current organizing efforts, and his latest book (co-authored with Amy Sonnie) "Hillbilly Nationalists, Urban Race Rebels and Black Power: Community Organizing in Radical Times". We also hear about work on his new book tentatively titled "Neighborhood Threats" about local community forces of positive change with the potential for greater national impact, and about his desire to write a Rock Opera.
James Tracy is an organizer with the Community Housing Partership in San Francisco. He has twenty years of experience working for housing rights and economic justice. During the nineties he partnered with public housing residents demanding a voice in the HOPE VI process through the Eviction Defense Network. This work altered local housing policy in regards to the revitalization of public housing. Working with the Coalition On Homelessness, he helped successful campaigns to expand tenant rights for residents of Transitional Housing and build new affordable housing on city-owned land. He is the co-founder and current President of the Board of Directors of the San Francisco Community Land Trust. Tracy has co-developed community organizing curriculum based on these experience called "We Are All Organizers". He specializes in the complexities of alliance building and asset-based organizing.
He has authored articles on organizing and social change for, Dollars and Sense Shelterforce, Race Poverty and the Environment, and Maximum Rock and Roll. His book, the "Civil Disobedience Handbook: A Brief History and Practical Advice for the Politically Disenchanted" has been used by community groups and college classes alike. In Fall of 2010 he will release "Getting Ready for the Firing Line: Working Class Whites, Radical Politics and the Original Rainbow Coalition" on Melville House Publishing.
Credits: "MLR Theme" by "Rob McCann", "Dynamite Tears" by "Gunpowder", "Solidarity Forever" by "Ralph Chaplin" performed by "Gunpowder"