Podcast: Play in new window | Download
 Zachary James is a songwriter and front man for the Zachary James and the All Seeing Eyes band. We talk with Zachary and fellow band and soul mate Alexandra Starlight.   Zachary James started his rock career in the Thunderboys with Gearhead Records, but quickly moved on to his current project. Zachary's influences verge on his interstellar affection for cosmic rock 'n' roll. Addressing themes of space, specters and the supernatural with a playful synth-infused glam-rock twists, the music showcases his songwriting prowess.
We talk with Zachary about his musical career, vinyl records, his interests outside of music (fashion, food, and movies), and share stories with partner Alexandra. We also learn some superstar news (announced exclusively on Music Life Radio), and showcase some live acoustic songs featuring both Zachary and Alexandra.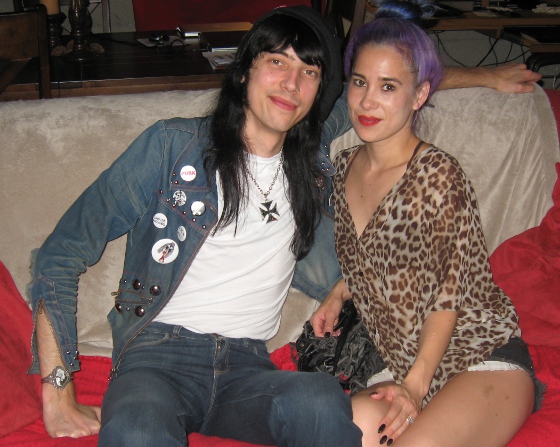 Credits: "MLR Theme" music by "Rob McCann", "Shake Shake" by "Zachary James and the All Seeing Eyes", "Tokyo" by "the Thunderboys",  "Fuck for Tomorrow" by "Zachary James and the All Seeing Eyes", Live at Music Life Radio studios: "Can't Stop Drinking About You" by "Zachary James", "My Planet Is Red (Your Planet Is Blue)" by "Zachary James and the All Seeing Eyes", "Rescue Me" by "Zachary James and the All Seeing Eyes"